Go Electric with Greenwich Ford!
Understanding EVs from Our Greenwich, NY Ford Dealership
By going electric with Greenwich Ford, you can electrify your Hudson Valley driving experience. Our Greenwich, NY Ford dealership is here to help you gain a better understanding of electric vehicles. Learn about the types of EVs and why they're a more affordable and thrilling solution compared to gas-powered vehicles. Between federal tax incentives, fewer emissions, and access to EV charging stations with fast-charging capability, a new Ford EV may fit your driving future to a T.

Which EV Is Right for Me?
Benefits of Greenwich Drivers Plugging In
96%
of EV owners surveyed said they'd purchase another EV as their next vehicle.
Understanding Charging
Level 1 chargers don't work for battery electric vehicles, but plug-in hybrids can take the charging cord and plug into a standard household outlet to add up to five miles of charge per hour.
Level 2 chargers are charging stations that can be accessed in public or installed at your Greenwich home. Both plug-in hybrids and battery electric vehicles can use Level 2 chargers to add a dozen to two dozen miles of range per hour.
Level 3 fast chargers are the quickest way to recharge your Ford EV. Find a Level 3 public charging station at various locations around Washington County and Saratoga Springs. Using a Level 3 charger can add nearly 80 miles of range in less than a half-hour.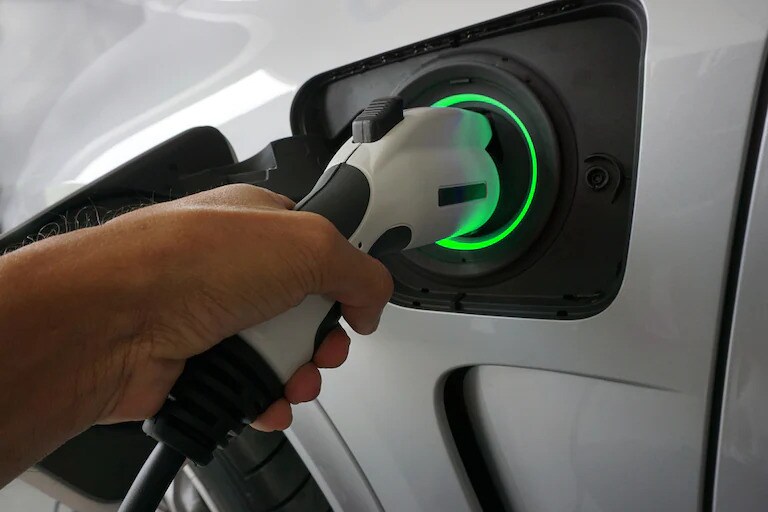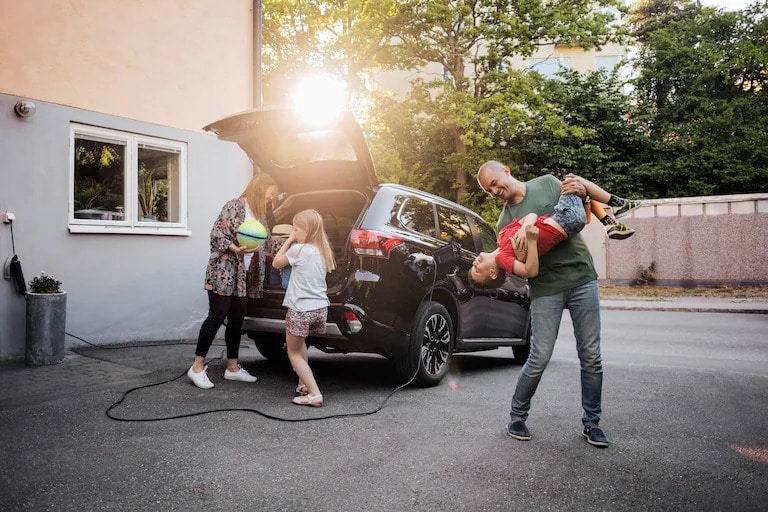 Charging from Home
For plugin hybrid vehicles a standard outlet (Level 1) will be enough for overnight charging. For battery electric vehicles, a Level 2 charger will require professional installation by a licensed electrician. If you live in an apartment or condo, consider talking with the property owner about installing a charger or use a nearby public charger. Talk to our sales staff to find out more about charging from home.
Battery Care
Most batteries will last between 100,000 and 200,000 miles when properly cared for. With battery technology continually advancing, that number will continue to increase. If you can keep your battery between 20% and 80% charged most days and avoid extremely hot temperatures, you can expect your maintenance to be minimal.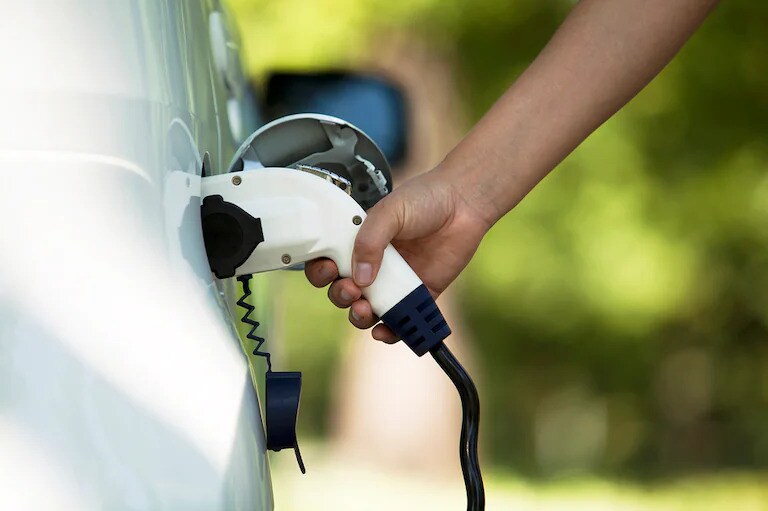 Find Ford Electric Vehicles in Greenwich, NY!
Contact your local Ford dealer in Greenwich, NY to learn more about electric vehicles and which Ford EVs are currently available. Get behind the wheel of a Ford all-electric vehicle in Greenwich with the keys to a new Ford F-150 Lightning truck or a new Ford Mustang Mach-E SUV. There are used Ford hybrid sedans in Greenwich, along with new Ford hybrids like the Ford Maverick and the Ford Escape Hybrid. Don't forget about our new Ford Escape Plug-In Hybrid SUVs! Browse our new inventory for all the latest EV options in Greenwich, NY.
How can we help?
* Indicates a required field
Ready to Shop?
EV or gas-powered, we have you covered.